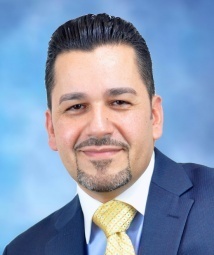 Hector Molina is a dynamic lay Catholic speaker and apologist with over 20 years of experience in professional pastoral ministry and leadership in the Church.
It was during his early years as a Youth Minister that Hector discerned his call to lay ecclesial ministry. He pursued his theological studies at St. John's University while serving as Pastoral Associate at the historic St. John the Baptist Parish in his home Diocese of Brooklyn. He served in this capacity for over a decade before relocating to the Archdiocese of St. Louis where he served for six years as Director of Hispanic Ministry and later as founding Director of The Office for the New Evangelization.
In 2009, Hector launched his own full-time speaking apostolate, conducting Parish Seminars, Missions, Retreats and Conferences throughout the United States and abroad. In 2012, Hector joined the staff of Catholic Answers, (www.catholic.com/profiles/hector-molina) the largest lay-run apostolate of Catholic apologetics and evangelization in North America, where he currently serves as an Apologist and Speaker.
With his great wealth of knowledge and pastoral experience, Hector has developed a solid reputation as being one of the most passionate and articulate expositors and defenders of the Catholic faith.
A devoted husband and father of five, Hector's fervent desire is to reach others for Christ, who, as the great apostle Paul put it, "desires all men to be saved and to come to the knowledge of the truth." (1 Timothy 2:4)