Christopher West – Western KY Catholic Men's Conference Invitation from Cor Project on Vimeo.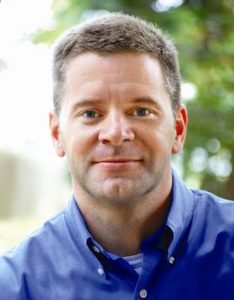 Christopher West
Christopher West is a proud husband and father of five. His global lecturing,
best-selling books and multiple audio and video programs have made him the
world's most recognized teacher of John Paul II's "Theology of the Body" – a
bold, biblical vision of love and sexuality that takes us to the "cor" of what it
means to be human.
As founder and president of The Cor Project, Christopher leads an international
outreach devoted to spreading this liberating teaching and empowering others to
learn, live, and share it. His work has been featured in The New York Times, on
ABC News, Fox News, MSNBC, and countless Catholic and Evangelical media
outlets.
Beyond his work as a popularizer of the Theology of the Body, Christopher has
been teaching graduate and undergraduate courses on the subject since the late
1990s, having served on the faculties of St. John Vianney Theological Seminary
in Denver, the Institute for Priestly Formation in Omaha, and as a visiting
professor of the John Paul II Institute in Melbourne, Australia. In 2004, he helped
establish the Theology of the Body Institute near Philadelphia, Pa., and serves
today as Senior Lecturer of Theology and Christian Anthropology. His week-long
courses there continue to draw students from around the world.
Among Christopher's best-selling books are Theology of the Body for Beginners,
Good News About Sex & Marriage, At the Heart of the Gospel, Fill These Hearts
and Pope Francis To Go: Bite-Sized Morsels from The Joy of the Gospel. His
latest release is a free eBook Theology of the Body at the Movies, which can be
downloaded at corproject.com/movies.
You can stay in touch with Christopher at corproject.com and by following
Christopher West (cwestofficial) on Facebook, Twitter (@cwestTOB) and on
his YouTube Channel: The Cor Project. You can also learn more about
becoming a Cor Member and the many exclusive benefits you receive at
cormembership.com